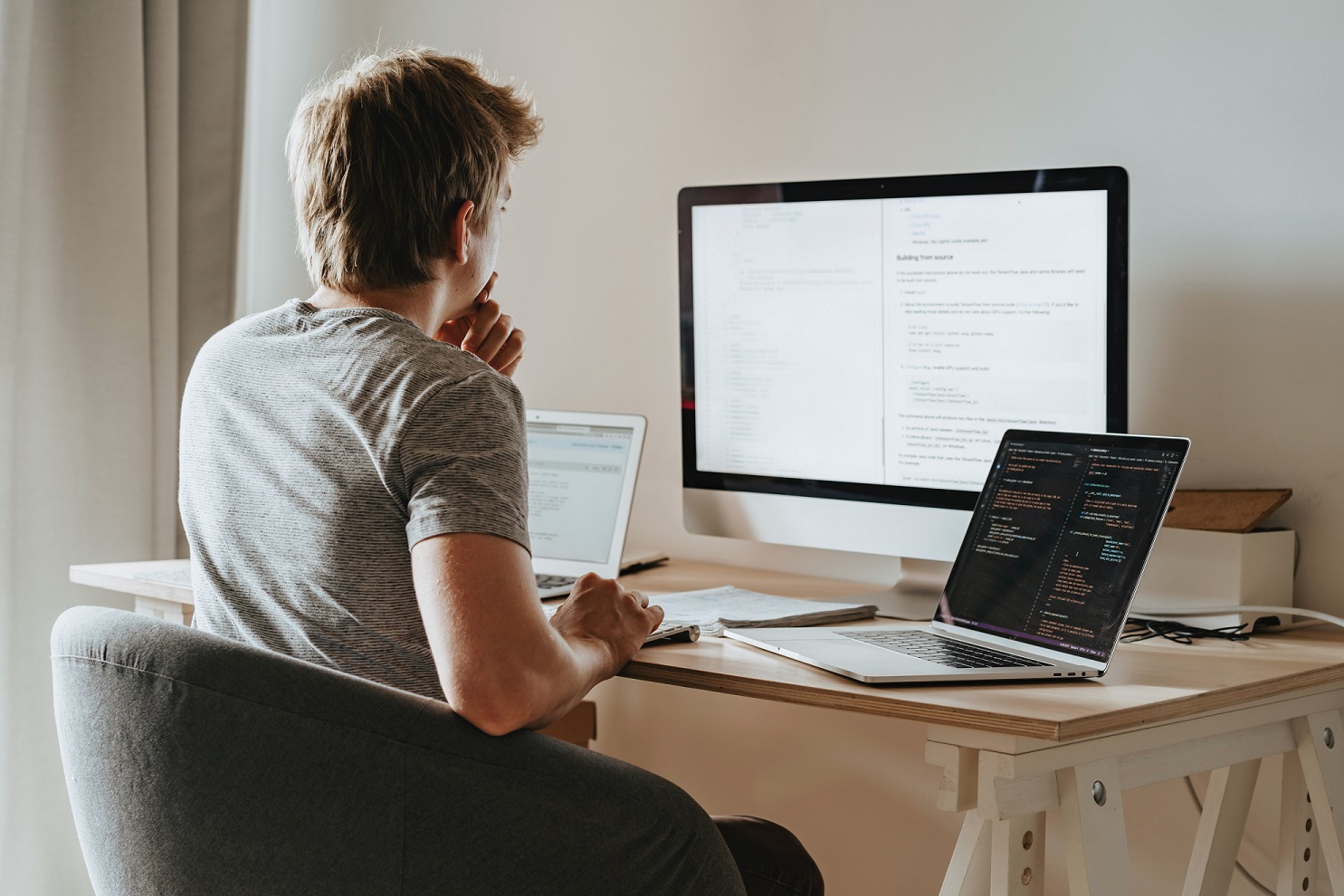 20 Years Experience In Website Design & Programming
With over 20 years of website design, development and programming experience CostaCode is committed to delivering your web or app requirements on time, on spec and on budget.
Get in touch with us now to find out how we can bring your web and app requirements to life.
Website & Mobile App Design
Mobile to desktop, our design skills will keep your web or app up-to-date with the latest trends and technology.
We utilise the latest screen responsive design technology to ensure that your website or app not only looks fantastic but responds to today's vast array of screen sizes ensuring that your website or app looks picture perfect whether it is being viewed on a smartphone, tablet or desktop computer.
We can also offer graphic design options for logo creation and access stock image & photo libraries to find the perfect images for you.
Website & App Programming
Our experience in multiple web programming languages takes your website from static to magic!
Moving beyond the visual design of your website or app, the programming element makes your site interactive and functional whatever your business goals and services: shopping carts, online payments, messaging services, vehicle trackers - in fact just about any website or app that interacts with a user - requires programming to make things happen as expected but also efficiently, securely and quickly.
At CostaCode we have more than 20 years of programming experience behind us utilising the top programming languages and techniques and have created just about any type of website you can think of.
Website Maintenance & Management
Websites and apps usually need continuous management and maintenance to ensure that they work with the latest design styles as well as technology as well as system and security updates and at CostaCode we are pleased to offer ongoing maintenance of both new and existing sites.
We're also able to offer website hosting on a variety of platforms to meet your website demands and budgets.
E-Commerce
Get selling online fast with CostaCode and we can offer options begninning with adaptations to 'open-source' e-commerce packages to keep costs down through to custom built online sites with complete control over features and design, as well as integrated payment solutions to get payments completed, orders flowing and your business moving.
Whatever your online store or e-commerce requirements, get in touch to find out how we can help.
User Management
One of you most precious resources are the users who interact with your website or app, be they customers, users or your own employees.
At CostaCode we understand the importance of the 'user experience' when building and designing websites and apps and therefore aim to make our projects easy for the user to understand, navigate and interact with whilst maintaining the overall integrity and functionality of the app itself.
Additionally our experience ensures your website or app will be able to professionally manage and interact with users to provide them with a seemless experience.
Messaging Solutions
Email, SMS, WhatsApp, Facebook: and that's just the start. Keep your clients informed with our messaging solutions.
Today's customers and clients expect to be kept update with order, delivery and customer service queries via their own preferred method of communication and this means offering phone calls, text messages, instant messaging and phone or social media notifications.
CostaCode can assist you to reach your clients through simple, integrated platforms covering all these options and more.